Congratulations on the progress you've made with Secret Confessions of a Clean Freak. Seriously, give yourself a pat on the back!
The system get easier and easier. You might even find yourself looking for something to clean.
Taking it to the next level…
I swear, after you get the house clean – practically every person says, "Maybe I should paint…"
After you get the house clean, you'll be ready to take it up a notch. Perfect Fit Decorating will help you make your home perfect for your individual taste, perfect for your lifestyle, and perfect for your budget.

You'll learn:
How to pick the perfect color scheme for your individual taste – no matter what the latest decorating trend might be

How to decorate in a way that makes sense for your lifestyle

How to design a floor plan that works for your life

Great storage ideas

Things to think about before you pick certain colors or finishes

Tips for sprucing up what you already have if you can't afford to buy new right now. I am the queen of this one!

and much more…
Perfect Fit Decorating is meant for people who want to upgrade their home, but don't want to spend a lot of mney right now. As a single mom, I didn't have a lot of money to spend, but our home always looked nice.
As a special offer just for Clean Freak graduates, you can get it now for just $10. This is a one time offer. Once you close this page, its gone.
You'll also get Drywall Basics – just in case you need it.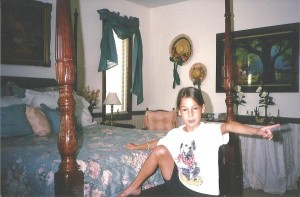 So if you want to take the next steps in creating a home you love, get your copy now! Your order is securely taken by PayPal, even if you pay by credit or debit card, then just follow the links to Download Your e-books.