Attention: Tired, Overwhelmed and Under-Appreciated Women
"How Every Busy Working Woman Can Have A Super-Clean House That Makes Your Heart Sing Everytime You Walk In The Door"



(How To Keep Your Home Really Clean In Just A Few Extra Minutes A Day – Make Your Friends, Family, And Neighbors Green With Envy, And Elevate You To Super-Woman Status)

From The Desk Of: Carole Stannard-Pagan
Re: The House Cleaning Problems Confronting You Right Now
Dear Busy Woman,
Here's a huge problem you face right now – you probably think that keeping your house clean is really hard work and takes a long time – so you don't even want to try.
House cleaning is constant which makes it very hard to make any progress..
But that's not the end of the problem…
What makes this even worse is the fact that If you ignore it, it only gets worse!
Which means that you're always stressed out because there is always something that needs to be done. Like its mocking you…always tormenting you. You can't get any peace…
And what if someone stops over?
What a nightmare!
But lucky for you, there's a solution!
So, if you're a busy working women who wants a clean home but can't figure out how to get it all done – here's the answer you've been looking for…
Introducing The "Secret Confessions Of A Clean Freak"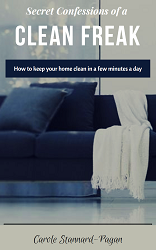 With "Secret Confessions Of A Clean Freak" You Will –
Stop struggling to keep your house clean

Stop suffering from constant stress and overwhelm

Stop worrying about what people will think of you

Stop wanting to hide when the doorbell rings

Have a beautifully clean home that you can be proud to show off.

Feel relaxed in your calm clean surroundings

Feel confident, capable and in control.

Discover The Real Secrets for how to keep your home really clean in just a few extra minutes a day.

Spend more time enjoying your home, and less time cleaning it.

… and much, MUCH More!
Now that's a tall promise and at this point you may be wondering…
Who Is Carole And Why Should I Listen To Her?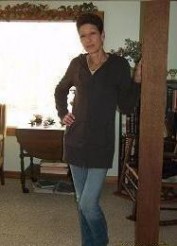 As a single working mom, it was hard to keep the house clean. There were many nights I just wanted to cry… Do I sleep, or do I clean?
See, I was raised by slobs. I was so disgusted and embarrassed, I vowed my house would never be dirty. Yet here I was… overwhelmed and ashamed – and always afraid that someone might stop over and see the house a mess.
My half-sister who was also a working single mom – (with a cleaning business mind you… ) would dust her house every night before going to bed. That made me feel even more inadequate.
As luck would have it, I got laid off. My sister asked me if I wanted to work with her until I found a job. I wasn't thrilled…
Then she tells me that a crew of 2 girls can clean 3 houses and be home in time for the school bus!
I was like, "how is that possible?" Heck, I couldn't get just my own house clean in time for the school bus.
This was a whole new world for me. She had detailed step-by-step plans for each house. What surprised me even more was that these people have their house cleaned every 2 weeks.
So I started thinking – What if I took these plans and did a little bit every day?
It Worked!
But Don't Just Take My Word For It, Take a Look At This…
What Others Are Saying…
Dear Carole,
I just had to let you know though I have only been using your cleaning scheme for a week, but already my house is twenty times cleaner than it has been in a long time and it looks set to stay that way. I cannot believe that I can now find it possible to keep the house clean while at the same time juggling a part time job, a three year old and a one year old and being pregnant, without having to spend any more time on jobs around the house than I did before.
It's great to feel that my boys can have their little friends round to play, whereas before I was to ashamed to have anybody round (unless their house was also dirty!).
Thanks, your book has made me happy.
Anna Wilson
…His family is coming on Sunday. The good news is….I'm ahead of schedule and house is pretty much done…I cursed a few times when doing the kitchen – surprised your ears weren't ringing…..cursed as to why I didn't stick to the carole way …
But on the plus side because I stuck to the plan otherwise it isn't as brutal.
Thanks for making it easier.
Debbie
Wow Carol – when you look at how simple you made it, well thanks, I can cope with that, just having it printed out in front of me like this really does inspire me to just get on with it and stop thinking about it. So at the bbq on Saturday I will have a drink to you!! Many thanks for your help.
Sue
Dear Carole,
I would like to thank you so much for the wonderful book, "Secret Confessions of a Clean Freak" This book is the answer to my prayers. With a family of four youngsters, and my husband and I both working, it's often difficult to keep up with the regular must-dos in order to maintain a clean and tidy house. I have always felt that it all boils down to proper time management, and I must say this book certainly helped me get control of my time.
Kind Regards,
Fiona
Although i am not perfect with the habits yet, i certainly have done all of them throughout last week. I feel very positive and everyone in the house comments how clean the place is! All the children have started picking up after themselves without any prompting. Looking forward to cementing these habits further, Nicola.
I wanted to tell you, I usually have this whole cleaning ritual that I go through. I have all these cleaners that I use in each room. I tried it the way that you do it and ba-da-bing! It was done. This is so cool, I am so excited! I've been doing it the same way practically since I was a kid. I can't believe I didn't know how to clean a house. I am so proud of myself!
Carla
So Here's Exactly What You're Going To Get With
"Secret Confessions Of A Clean Freak"
This Amazing Book Includes:
What's the fastest way to clean each room in the house?

How to clean a bathroom in 10 minutes or less

How to always have a clean kitchen – even if you cook every night like I do

A bizarre principal that will keep you from losing your mind when tackling a difficult job… (you'll laugh when you see it)

How do you know which cleaners are the best for each job?

When should you use natural cleaners?

Read this before using strong bathroom cleaners

3 things that will defeat all of your dusting efforts

What to do if you have allergies

How to organize so things you need are neat, but easy to get to

What to do about all those toys

How to make it easy for kids to pick up after themselves. Yes, it is possible!

A bizarre habit we all have that really slows you down

How do you find time to get it all done especially if you are still working at a job?

How to clean a mattress

Can you make old wood furniture look good again?

Checklists to keep you on track

Shopping list of the best products for each job

And much more…
And Then…The magic sauce – how to put it all together in an easy to use schedule
Act Now and You Also Get These Bonuses To Accelerate Your House Cleaning Success
BONUS #1 – Implementation emails so you actually get it done ($27 Value)
BONUS #2 – Email support if you have a question or run into a problem ($27 Value)
BONUS #3 – How to clean carpets like a pro ($19 Value)
And of course you're protected with our…
100% Risk-FREE Guarantee
If "Secret Confessions Of A Clean Freak" doesn't show you exactly how to get your house clean and easily keep it that way – just ask and you will receive a full refund, No Questions Asked!
Special Pricing When You Order Now
Having your home professionally cleaned costs $75 a pop on the low end. Now you can have a home that looks like it was professionally cleaned without spending $1,950 or more per year. So the total value of what you're getting today is really priceless, especially when you take into consideration that you can pass this knowledge on to your kids. But the good news is you are NOT going to pay that price.
Because I know what it's like to be where you are, and because I want to do everything I can to help you succeed with getting your house clean, and to be able to keep it that way easily, TODAY I'm giving you everything I just listed at a special price of just $27!
And Best Of All… You'll Start Seeing Results In 2 Weeks – Even If Your House is A Disaster Right Now!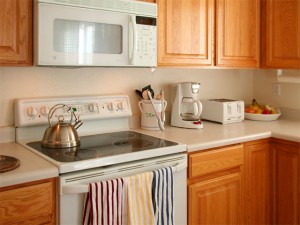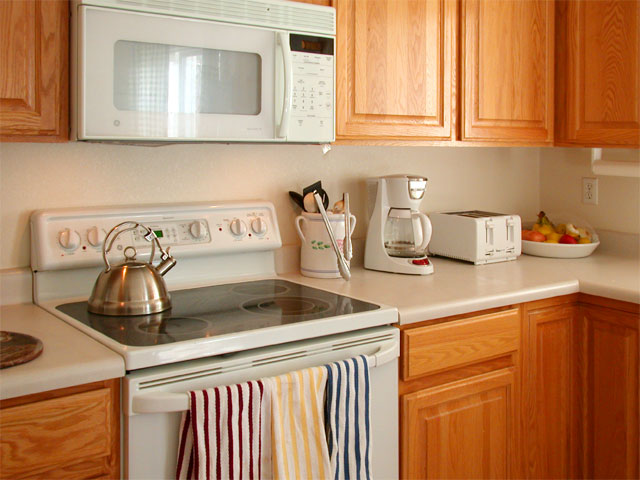 So if you're a busy working women who wants a clean home – here's why you can't wait and you need to act on this right now.
You need a way to keep your house clean quickly and easily so you can have time to calm down and enjoy life. You'll be nicer to be around.

This easy system will help you keep your home clean in just a few extra minutes a day

You can stop worrying about people stopping over

The sooner you start, the sooner you will be enjoying your clean home.
Get Started Right Now
So go ahead, click the order button below right now and you're well on your way to that cleaner calmer home you've been craving!
Did I mention how jealous your friends and family will be? They'll be wondering how you do it all!
Order Now
Claim your copy of this exciting and EASY house cleaning system!
"Secret Confessions Of A Clean Freak"
How to clean every room in your house the quickest way possible

The magic daily schedule

Checklists to keep you on track

Shopping list of the best products for each job

Tips for organizing clutter

And much, much more!
Plus –
BONUS #1 – Implementation emails so you actually get it done ($27 Value)

BONUS #2 – Email support ($27 Value)

BONUS #3 – How to clean carpets like a pro ($19 Value)
Your Price Today: $27

See you on the inside,
Carole
P.S. – Never before have you had such a unique opportunity to have a PROVEN house cleaning expert take you by the hand and help you not only with getting your house really clean but also with how to keep your home really clean in just a few extra minutes a day! Click Here Now!

P.P.S. – Let's be blunt: If you pass on this offer, will you succeed with house cleaning? Probably not!
You'll just keep struggling and never figure out how to keep your home really clean in just a few extra minutes a day!
Most of what you need is instruction and encouragement from a busy working woman who has successfully "been there and done that!" with house cleaning.
Get this Book NOW and get the house cleaning success you want!
Act now! Buy now! Your satisfaction is guaranteed. Click here!