WARNING:
YOUR LIFE WILL NOT BE THE SAME AFTER YOU READ THIS…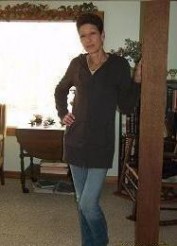 I'm Carole, and I'm a Clean Freak.
You see – I was raised by slobs. I was always so disgusted and embarrassed that I started cleaning house at the age of 12. I vowed that my house would never be dirty!
Easier said than done, right? But those feelings never left… I was/am obsesssed.
I was a working single working mom for over 20 years. Having a really clean house, and still having plenty of time to spend with my daughter was really important to me. But how could I work and still do both?
My friends called me a clean freak. What they didn't know is that I struggled to try and get it all done. Many nights I just cried.
It wasn't until I got laid off and got talked into helping my sister with her cleaning business that I learned the secrets to getting the house clean – fast.
These people had their houses cleaned every 2 weeks, and they still didn't look bad – but finding a whole day to clean is still hard, right?
So, I took everything I had learned and designed a system where I could do a little each night. Now I was able to keep the house clean during the week and we could spend the weekend having fun. We could have people over at the drop of a hat without worrying about how the house looked.
And it is so great coming home to a calm, clean home. Because you are rotating tasks, the house never looks dirty. Its pretty cool.
It was everything I wanted!
For a long time I just basked in the praise and envy of family and friends who thought I worked day and night to keep the house that clean.
But then, I saw the effects on so many families, and I knew I had to help other working women have the same freedom and break free from all that stress and guilt that makes your life miserable and make your house a place you want to come home to.
And so… I created Secret Confessions of a Clean Freak for you!
With Secret Confessions of a Clean Freak, you can have a house that looks like it was professionally cleaned in less than 30 minutes a day (for an average size home.) Simply follow the system and you will have a beautifully clean house with far less time and effort.
No more stress and guilt …
No more being embarrassed to have someone over…
And no more spending your weekends cleaning.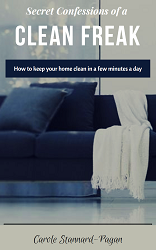 WITH SECRET CONFESSIONS OF A CLEAN FREAK, YOU'LL GET:
Step-by-step instructions on how to clean every room in your home the fastest way possible so you're not wasting time or energy.

The secret system that allows you to get the cleaning done in 30 minutes a day or less, and take weekends off to enjoy life.

The best cleaning supplies and products so you're not wasting time and money on things that don't work.

Organizing tips so that things are neat, but still easy to get to when you need them.

Checklists for everything to keep you on track.

Email mini course to keep you motivated to get past the hardest part – getting started.

Email support if you run into a problem or have questions. You are not alone!
I guess you could say that Secret Confessions of a Clean Freak is like having professional house cleaning coaching –
Its laid out in simple, easy to read language and tasks. Its not 10 modules or anything crazy like that. It is designed for you to be able to get it down right away. People make these crazy large packages so they can charge you more. I want you to be successful fast!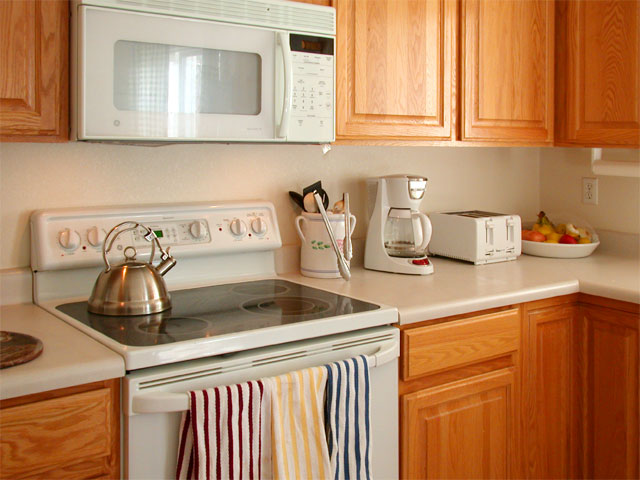 And here's what you can expect in just a few weeks of using this system –
Your home is the clean relaxing refuge from the world that you need to de-stress.

Your home is easy to maintain without spending your days off cleaning.

You can have people over at the drop of a hat without worrying about how your home looks.

You are proud of your home.

You have more time to do things you want to do.

You are calmer and nicer to be around.

Your relationships with loved ones are better.

You want to eat at home more – you're saving money, eating healthier, and are you losing weight?

You're more relaxed and confident which carries over into your work day, and might get you a promotion.

You kids behave better. (Yes it's true.)

Your friends and family are so envious!
Secret Confessions of a Clean Freak gives you all that and more.
But don't just take my word for it. Read what other busy working moms have to say:
" I just had to let you know though I have only been using your cleaning scheme for a week, but already my house is twenty times cleaner than it has been in a long time and it looks set to stay that way. I cannot believe that I can now find it possible to keep the house clean while at the same time juggling a part time job, a three year old and a one year old and being pregnant, without having to spend any more time on jobs around the house than I did before. It's great to feel that my boys can have their little friends round to play, whereas before I was to ashamed to have anybody round (unless their house was also dirty!). Thanks, your book has made me happy. Anna Wilson"
" I would like to thank you so much for the wonderful book, "Secret Confessions of a Clean Freak" This book is the answer to my prayers. With a family of four youngsters, and my husband and I both working, it's often difficult to keep up with the regular must-dos in order to maintain a clean and tidy house. I have always felt that it all boils down to proper time management, and I must say this book certainly helped me get control of my time. Kind Regards, Fiona"
" Wow Carol – when you look at how simple you made it, well thanks, I can cope with that, just having it printed out in front of me like this really does inspire me to just get on with it and stop thinking about it. So at the bbq on Saturday I will have a drink to you!! Many thanks for your help. Sue"
YOU'RE GOING TO LOVE YOUR HOME!
By now, you're probably wondering how much Secret Confessions of a Clean Freak costs.
Before I answer that, let me ask you a question-
How much would you spend to…
Easily keep your home clean in 30 minutes or less a day?

Stop spending weekends cleaning and go have some fun, guilt free!?

Dump the stress and overwhelm for good?
Secret Confessions of a Clean Freak gives you all that and peace of mind.
Remember – If you had to pay a professional house cleaning service, you could expect to spend $2,000 or more per year, plus supplies and tips.
I'm making Secret Confessions of a Clean Freak available for a tiny fraction of just one professional cleaning.
Its just $27 one time.
But that's not all.
You'll also receive the companion ebook: How To Clean Your Carpets Like a Pro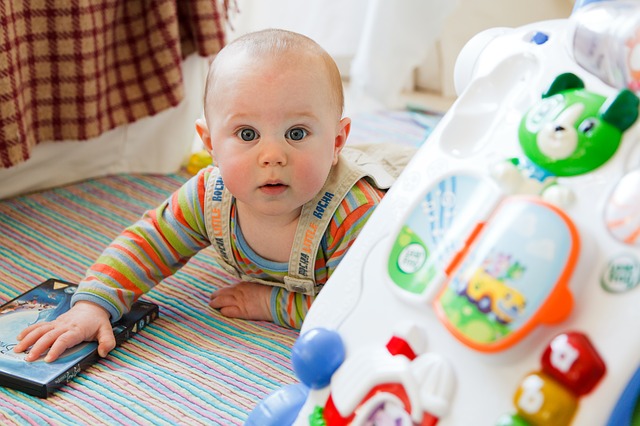 Act today, and I'll also include How to Clean Your Carpets Like a Pro, written by a professional carpet cleaner. It will show you how to get great results when cleaning your carpet – because no one wants to be crawling around on dirty smelly carpet!
NO-RISK GUARANTEE
I'm so confident you're going to love Secret Confessions of a Clean Freak that I'm offering a 60 day 100% money-back guarantee. If you use Secret Confessions of a Clean Freak—and don't completely love it—I will refund every penny of your purchase, no questions asked… OK, I might ask what you didn't like so I can make it better.
DON'T WAIT, ACT NOW!


Because the stress of house cleaning or living in a messy and chaotic house really affects families in ways that people don't realize. It doesn't feel good, does it? I get a knot in my stomach just thinking about it.
Did you know –
Studies show that the environment at home directly impacts –
how well children adapt to their world,

how they are able to learn at school,

and how they behave.
Children's emotional well being is directly related to the home and how relationships are formed there. Families who sit together on a regular basis and share a meal are less likely t0 have children who smoke, drink alcohol, and turn to drug abuse.
High Blood Pressure is at an all time high. We never have a time or place to relax. Home should be that special place.
I know it sounds a little crazy, but the difference a clean house makes in your life is hard to believe until you experience it for yourself.
That's why I'm offering you my system that has given me not only a clean house, but also the time freedom to enjoy life, and to be able to relax and get your head on straight, all at a one time investment of just $27. Test the system for yourself for 60 days. If for some reason it doesn't work for you, just let me know and I will refund every penny.
To save your sanity, you can't afford to not get started as soon as possible. It really is that important for your well being. You're going to want to get your copy today. Don't spend one more day in the stress and overwhelm.
GET YOURS NOW!