One of the biggest challenges for working women is keeping the house clean.
After working all day, we all want –
A clean comfortable home that we're proud of where we can relax and escape the stress for a little while…
To feel calm and confident
To have all this and still have time to relax, or spend time with family or friends, or pursue a hobby, …
You want to feel like a loved pillar of society – not a doormat
But when you're working – that seems impossible, doesn't it?
Its not.
So few women know how to do it. This truly is an exclusive club you're joining.
You will have the secret weapons for getting it all done – quickly and painlessly every day.
You'll find that the benefits of a clean home go far beyond what you would expect –
You have far less stress in your life

You feel calm, confident and in control

You start each day on a positive note

There is less tension in the house

Your kitchen is so clean, it invites you to cook

You're eating healthier, losing weight, and have tons more energy

Your relationships are better

You have more time and energy to spend with your family and friends

You do better at work

Your kids behave better

You can have people over at the drop of a hat without feeling embarrassed about how your home looks

You are proud of your home
Now don't get me wrong, we're not after perfection. We live in a home, not a museum. Even though we are highly capable and family does pitch in a little more, sometimes we still feel a little like a doormat. And sometimes life throws a big wrench in the works. Its not a fairy tale life – but overall, its pretty darned good!
---
…already my house is twenty times cleaner than it has been in a long time and it looks set to stay that way. Anna
I tried it the way that you do it and ba-da-bing! It was done. This is so cool, I am so excited! I am so proud of myself! Carla

This book is the answer to my prayers. Fiona
---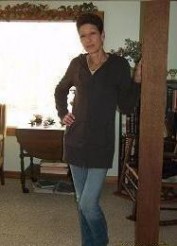 Hi,
I'm Carole – creator of CommonSenseLiving.com, Sane SuperWoman Club, and author of Secret Confessions of a Clean Freak.
That's a weird title, right?
Here's the thing – Anyone who knows me will tell you that I'm a Clean Freak. What's the first thing you assume when you hear that? "Oh, she must spend all her free time cleaning." Right?
The truth is, I spend very little time cleaning
I have a system where you spend 15 – 30 minutes a day doing certain things and the house stays pretty clean. No hard work involved.
But it wasn't always this easy…
I came from a family of mostly slobs. I went to school with many upper middle class kids. I wanted to fit in. They all had such nice houses. I never wanted any of them to see how we lived. So as a teen, either I cleaned, or died of embarrassment.
I vowed that my house would never be dirty!
Those feelings have stayed with me my entire life. I never want to be embarrassed about my home ever again.
Then real life hits…Add a job, a child, a divorce, and a few pets to your life and that all changes, doesn't it?
How can a working single mom with a dog and 2 cats keep a clean home?
I remember feeling so frustrated that I just wanted to cry. Many nights I did break down and cry. It was really important to me to have a clean home but as hard as I tried, I just couldn't seem to keep up. I'll bet that's how you're feeling right now.
Then the Breakthrough! I lost my career.
OK, not a good thing, but my half-sister (who is the other clean freak in the family) has a cleaning business. She asked if I would like to work for her while I looked for a job. I wasn't thrilled…
Then she tells me that 2 girls can clean 3 houses and be back home in time for the school bus
I was like, Wait! How is that possible? I had to find out…
Now I got to see what cleaners worked the best in all kinds of situations. And now I had access to cleaning plans for houses much bigger than mine – how to get each house cleaned in the least amount of time. These plans were a goldmine! My sister is still pissed that I wrote this book…
Think about it. Cleaning girls want to get in and get out. They can come in and get a 4 bedroom home cleaned top to bottom, end to end – in just a couple of hours. Imagine knowing what they know…
But there was still a problem. 2 girls, 2 hours, is still 4-5 hours by yourself. Finding a few hours a week to clean house is pretty hard, if not impossible, right?
I put my business hat on and set out to figure out a system to make this work.
I did it! I finally got a system that works!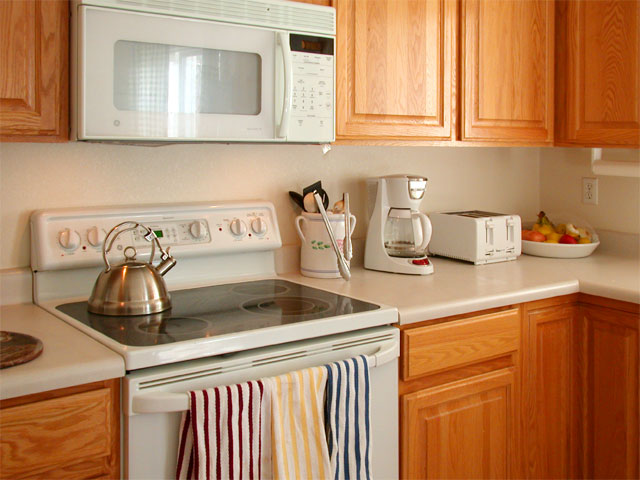 You do certain things in the evenings that take about half an hour – Monday thru Thursday. Friday is a touch up vacuum and dust, and your house is ready to enjoy for the weekend.
The end result is a clean, comfortable home and plenty of time to enjoy life. You can run all weekend without feeling guilty. You can have people over whenever you want without feeling embarrassed.
And its so easy!
It takes just a few extra minutes a night and the house stays clean. Its amazing.
No more spending your weekends cleaning.

No more scrubbing your fingers to the bone to get things clean.

No more being stressed out and embarrassed about your home.
It feels so weird in the beginning, coming home and not having that much that needs to be done. You'll see… It's like you have to learn how to relax.
You really feel like you hardly spend any time cleaning. You just do little things here and there – and the house stays clean.
Imagine how much easier and enjoyable life will be when you can actually enjoy your home without spending so much time cleaning!
I feel very positive and everyone in the house comments how clean the place is! All the children have started picking up after themselves without any prompting. Looking forward to cementing these habits further, Nicola.
Way back in 2005, someone suggested that I put what I know into an ebook. It was a novel concept at the time… But I did. And its been helping people just like you ever since. (I do update it every couple of years, so its never outdated. Cleaning products come and go, but the principles never really change.)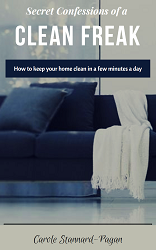 Introducing…Secret Confessions of a Clean Freak
The Simple Housecleaning Guidebook
Easily Get Your House Clean, Really Clean – and keep it that way

Organize the Clutter

Have a Calm Comfortable Home that You and Your Friends and Family will Love to Relax in.
I know, you're thinking "there's no way I can ever get control of this mess!"
Relax – You Can. In just a few short weeks you will have a home that's cleaner than 95% of the people you know. And you will spend less time doing it. This system is so easy to stick with.
Secret Confessions of a Clean Freak will reveal-
Where do you start?

What are the essentials to efficiently cleaning your house?

How to size up a room from a pro perspective

What order should you clean in

What's the fastest way to clean each room in the house?

How to clean a bathroom in 10 minutes or less

How to always have a clean kitchen – even if you cook every night like I do

A bizarre principal that will keep you from losing your mind when tackling a difficult job… I can assure you, you've never heard this one before!

How do you know which cleaners are the best for each job?

When should you use natural cleaners?

Read this before using strong bathroom cleaners

3 things that will defeat all of your dusting efforts

What to do if you have allergies

How to stop losing your keys

What to do about all of the toys

How to make it easy for kids to pick up after themselves. Yes, it is possible!

A bizarre habit we all have that really slows you down

How to clean a mattress

Can you make old wood furniture look good again?

And much more…
And Then…The magic sauce – how to put it all together in an easy to use schedule
The real secret is getting into an easy ritual
We spend just 15 – 30 minutes a day- weekdays only. (For an average 3 bedroom, 2 bath home – with living room, dining room, family room, and kitchen.) It's not just a collection of housecleaning tips, it's a whole system with schedules and checklists.
And it's exactly how a professional cleaning service would tackle your house – just broken down into easy to fit in little daily tasks.
I'll even tell you the best cleaners to use for each job, and the quickest way to tackle even the worst jobs. I give you every tip, secret and shortcut I can think of.
You're not allowed to spend a lot of time on any one job.
The whole point of this system is to get you in the habit of doing just a little everyday. If you're like most people – you put things off because it's just too overwhelming. Using this method, you'll get it clean without back-breaking effort. The results will be amazing.
One day you will realize that things you never thought you would get clean are clean. Things like grout and rangehoods. And you didn't have to work hard at it!
I know, there are thousands of people giving house cleaning advice.
How much precious time have you wasted on that? If that was working for you, you wouldn't be here reading this, right?
I'm one of the few people who has years of experience both as a professional house cleaner, and a single mom. And right now I'm offering you my help and expertise. You won't be left alone. You can email me anytime you have a question or run into a problem.
You'll have everything you need to finally get control of your home and make it that clean comfortable oasis you've been craving for so long.
And here's something different – I am determined to help you succeed
We've all one it. We buy a book that we really intend to read and put into practice. And then life happens…There it sits on your device, forgotten.
Or maybe you actually did read it, but you never got around to starting. Maybe you felt like you didn't have the time, or maybe you feared that you couldn't do it.
I have developed The Clean Freak Implementation Series. In this special series of emails, I will take you by the hand, step-by-step to make sure you succeed.
Why?
Because I know first hand how much better life is when you can come home to a clean, comfortable home and not have all the stress of trying to keep it clean… to have a peaceful sanctuary where you can relax, rejuvenate, and get your head on straight. I want this for you too.
Seriously! Quit doing things the hard way
You'll have a cleaner home without working hard at it. If you don't like it, I'll return your money. Simple as that. You've got nothing to lose, and a clean house, more free time, and peace of mind to gain. Get your copy now and get started!
Or you can pay someone $75-$95 or more a pop to clean your house for you. That's an option too – but why pay so much when it's so simple to do yourself? That's $1,950. to $2,470 a year! Besides, you'll do a better job than any of those cleaning services. No one cares more about your home more than you, right?
These secrets would be a steal at the price of one cheap clean. Think of all the time, money and frustration you will save for the rest of your life. And the good habits you'll pass on to your kids…But I'm not going to charge you $75. Not even half.
What would it be worth to you to have a home that looks and feels good? To have control? How would that make your life different?
How's $27 sound? Pretty good deal, right? And its guaranteed. Give it a try for a full 60 days. If for some reason it doesn't work for you, you can get your money back.
You're going to love coming home!
You get the downloadable ebook that will walk you step-by-step through the entire process from start to finish. You get all the insiders-only instruction on how to not only get your house clean fast but how to keep it clean without back-breaking effort. You get the exact blueprint you need to succeed!
E-book version is instantly downloadable. You can get started right away.
You'll also receive the companion ebook: How To Clean Your Carpets Like a Pro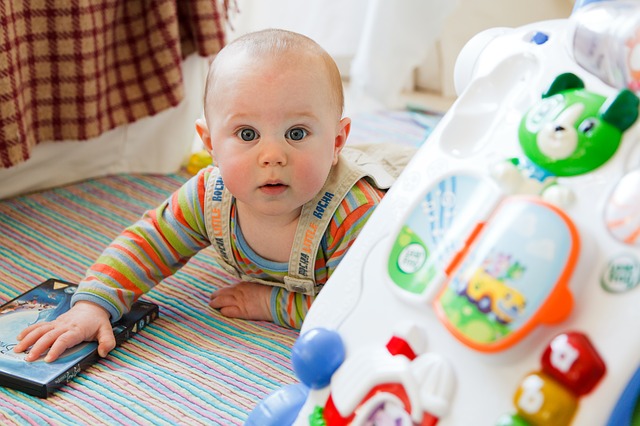 When you get your copy of "Secret Confessions of a Clean Freak" right now, you also get instant access to "How To Clean Your Carpets Like a Pro." New carpet is expensive. It makes sense to protect your investment. This report was written by a professional carpet cleaner and it will help you keep your carpets looking great longer.
And to further help you get your home ready for the holidays, from now until Nov. 1, 2017, you'll also receive
Perfect Fit Decorating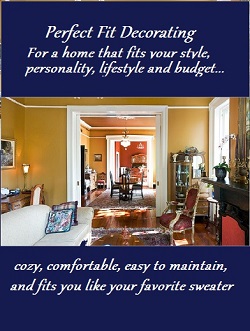 After you get the house clean, you'll be ready to take it up a notch. I swear almost every person says, "Maybe I should paint." Its kind of funny…
Perfect Fit Decorating will help you make your home perfect for your individual taste, perfect for your lifestyle, and perfect for your budget.
You'll learn:
How to pick the perfect color scheme for your individual taste – no matter what the latest decorating trend might be

How to decorate in a way that makes sense for your lifestyle

How to design a floor plan that works for your life

Great storage ideas so things are neat, yet easy to get to

Things to think about before you pick certain colors or finishes

Tips for sprucing up what you already have if you can't afford to buy new right now. I am the queen of this one!

and much more…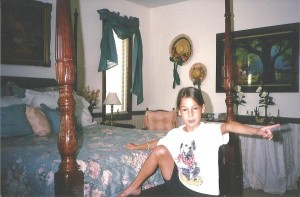 So if you want a home that looks like it's professionally cleaned without spending a couple thousand dollars a year, or killing yourself cleaning every spare minute – get your copy now! Your order is securely taken by PayPal, even if you pay by credit or debit card, then just follow the links to Download Your e-books. To recap, you get…
Secret Confessions of a Clean Freak
One Day House Cleaning Intensive
How to Clean Your Carpets Like a Pro
Perfect Fit Decorating
Drywall Basics
The Getting Started email series
Simply Click on the Buy Now Button and follow the instructions to Download Your e-books Now! No Waiting! Isn't technology great sometimes?
Important! You will be redirected to the download page after paying. Do not close out until you have followed all of the links to your downloads –

Just $27 to make your life so much easier
(please note – these are e-books – shipping is not an option)
Now, what will you do with all that free time?
Enjoy!
Carole
PS – I am so confident that Secret Confessions of a Clean Freak contains the fastest, easiest way to get your home really clean and keep it that way…
100% Money-Back Guarantee! – Full 60 Days Unconditional Refund Policy
What Others Are Saying…
Dear Carole,
I just had to let you know though I have only been using your cleaning scheme for a week, but already my house is twenty times cleaner than it has been in a long time and it looks set to stay that way. I cannot believe that I can now find it possible to keep the house clean while at the same time juggling a part time job, a three year old and a one year old and being pregnant, without having to spend any more time on jobs around the house than I did before.
It's great to feel that my boys can have their little friends round to play, whereas before I was to ashamed to have anybody round (unless their house was also dirty!).
Thanks, your book has made me happy.
Anna Wilson
…His family is coming on Sunday. The good news is….I'm ahead of schedule and house is pretty much done…I cursed a few times when doing the kitchen – surprised your ears weren't ringing…..cursed as to why I didn't stick to the carole way …
But on the plus side because I stuck to the plan otherwise it isn't as brutal.

Thanks for making it easier.

Debbie
Wow Carol – when you look at how simple you made it, well thanks, I can cope with that, just having it printed out in front of me like this really does inspire me to just get on with it and stop thinking about it. So at the bbq on Saturday I will have a drink to you!! Many thanks for your help.
Sue
Dear Carole,
I would like to thank you so much for the wonderful book, "Secret Confessions of a Clean Freak" This book is the answer to my prayers. With a family of four youngsters, and my husband and I both working, it's often difficult to keep up with the regular must-dos in order to maintain a clean and tidy house. I have always felt that it all boils down to proper time management, and I must say this book certainly helped me get control of my time.
Kind Regards,
Fiona
Although i am not perfect with the habits yet, i certainly have done all of them throughout last week. I feel very positive and everyone in the house comments how clean the place is! All the children have started picking up after themselves without any prompting. Looking forward to cementing these habits further, Nicola.
I wanted to tell you, I usually have this whole cleaning ritual that I go through. I have all these cleaners that I use in each room. I tried it the way that you do it and ba-da-bing! It was done. This is so cool, I am so excited! I've been doing it the same way practically since I was a kid. I can't believe I didn't know how to clean a house. I am so proud of myself!
Carla



Don't waste another minute! Get Started Now!